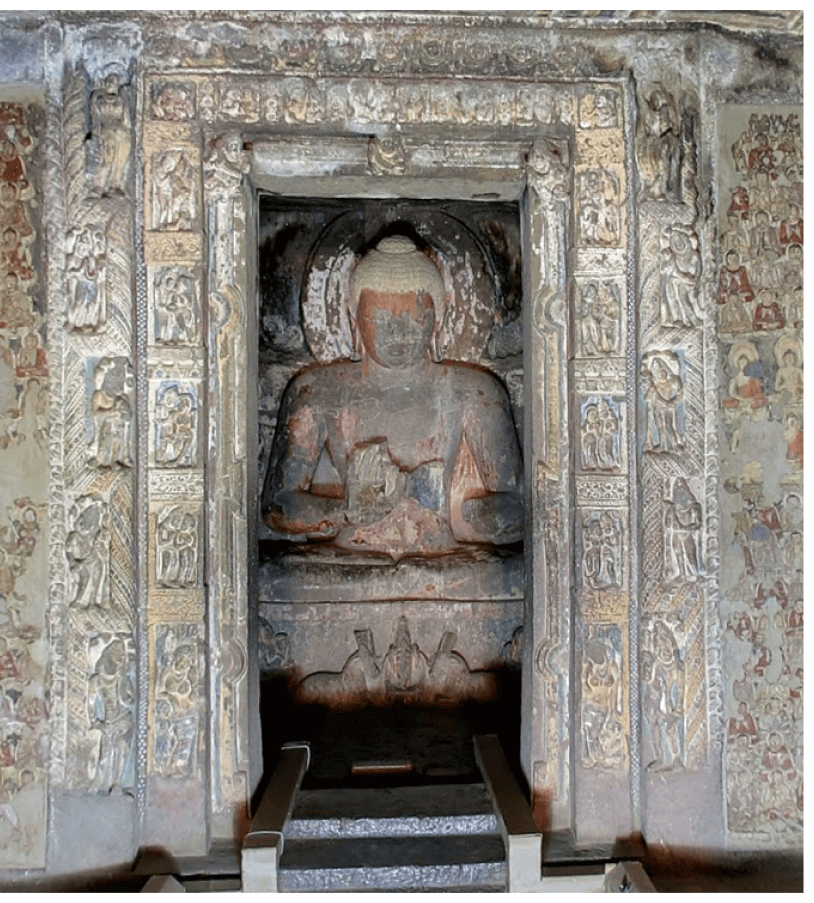 Ajanta Caves. Photo: Ministry of Tourism
The first Buddhist cave monuments at Ajanta date from the 2nd and 1st centuries BC. The paintings and sculptures of Ajanta, considered masterpieces of Buddhist religious art, have had a considerable artistic influence. The Ajanta Caves was one of the first preservation projects in India that UNESCO engaged with.
World Heritage Sites are designated by UNESCO based on the "Convention Concerning the Protection of the World Cultural and Natural Heritage", adopted by the General Conference of UNESCO on 16 November 1972. To be added to the World Heritage List, a site must be judged to contain "cultural and natural heritage around the world considered to be of outstanding value to humanity". World Heritage Sites are recognized as special protected zones that must be conserved for future generations.